Today On Steam ~ 5/11/16
Dungeon Rushers is a 2D tactical RPG combining dungeon crawler's gameplay and turn based fights. Manage your team, loot dusty dungeons, crush armies of monsters and craft mighty equipment. Be part of an epic adventure with a colorful cast of characters in an off-beat universe. Build your own dungeon and challenge other players!
Meld is a mind-bending puzzle game featuring hundreds of levels and a build-in editor so you can create your own and play levels made by others! Master dozens of powerups and layers of strategy to make your way through each level. Meld features a build-in tutorial system which makes learning the rules and strategy simple!
IN A WORLD CONSUMED BY CARNAGE, BECOME THE ULTIMATE CHAMPION
Fire up your Chainswords and jump into the incredible RPG universe of Warhammer 40,000: Carnage Champions!
EPIC CHAMPIONS & WARGEAR
Customize up to 6 different Champions for MAXIMUM RPG destruction.
Collect 500+ pieces of DESTRUCTIVE Warhammer 40,000 Wargear.
Up-gradable gear delivers devastating damage.
CO-OPERATIVE COMBAT
Connect with friends – anywhere in the world!
Recruit fellow DIE-HARD warriors.
Relentless RPG action with multiple co-op Fireteam missions.
Earn EXCLUSIVE Blood Ore and a chance to collect POWERFUL gear.
NEVER ENDING WARFARE
BLAST through multiple maps and game modes.
Hundreds of different level combinations.
Daily QUESTS keep you coming back for more.
HACK 'N' SLASH CONTROLS
Lead your hero to EFFORTLESS CARNAGE and RPG side-scrolling destruction!
Easy to play, impossible to put down! (seriously!).
INCREDIBLE 40k UNIVERSE
Brave ENDLESS missions set in the incredible Warhammer 40,000 Universe.
Run-and-gun through levels filled with the most vile and destructive ORK enemies.
BRILLIANT 3D graphics, environments and visual effects!
Warhammer 40,000: Carnage Champions is for fans of addictive, heart pumping, EPIC RPG Action-Sidescrollers!
Turbo Pug is back! and this time, he's airborne! Fly through deserts, green fields and more stunning environments. Dodge an onslaught of enemies and go head to head with giant bosses! Unlock new costumes for Turbo Pug and new creatures to play as. Please try not to squish your pug!
Turbo Pug is back! And this time, he's airborne!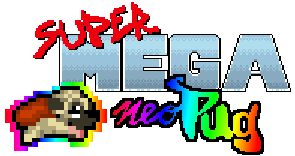 Features:
Fly through a variety of stunning environments, each with a unique theme.
Collect Pug coins and unlock new costumes for Turbo Pug and new creatures to play as.
Go up against an onslaught of enemies and giant bosses.
Race your buddies to the top of the leaderboards.
Find secret collectables and show them off!
An awesome original soundtrack composed by super dude Felix Arifin.
Please try not to squish your pug!