At GT USA we like to keep you informed on whats going down in the gaming world. So here's a list of this weeks Steam games from Jan 18th – Jan 24th. These informative lists take forever to create, so please like, share, or comment on your favorite social networks.
Jan 18th
Cyber Team Manager 

Do you ever dreamed of creating a cyber sports team? Or dreamed of when yourself play your favorite video game at the professional level? You will be able to experience all these feelings in our game and gain experience in manage activities. Create yourself as a eSport's pro team manager.
Attractio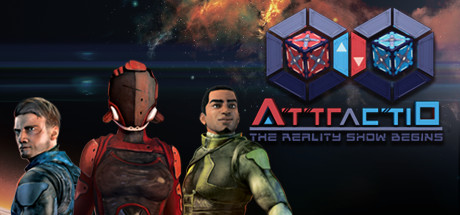 Be the first to change gravity and solve hard deadly puzzles in Attractio! Control the 3 contestants: Dalek, Mia and Keir, who compete to win the controversial reality show. You will need dexterity and cleverness to pass throughout the challenging levels. Are you up for the challenge?
Jan 19th
Gemini: Heroes Reborn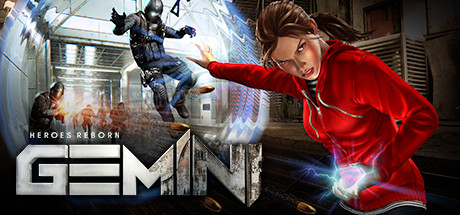 Gemini: Heroes Reborn is a first person action-adventure that allows users to enter into the role of Cassandra, on a journey to unlock incredible powers, unique in the Heroes Universe.
Halloween Forever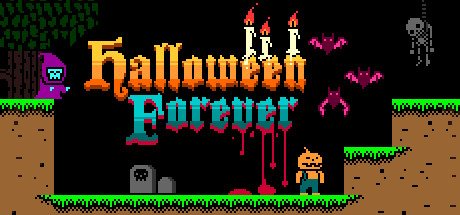 Something mysterious is happening in the pumpkin patch this Halloween! You control Pumpkin Man, a humanoid pumpkin thing animated by occult forces on a quest to discover why things are so creepy. And you vomit candy corn.
The Aquatic Adventure of the Last Human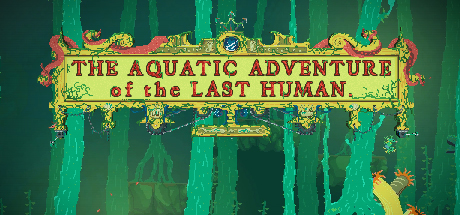 Explore the ruins of the human race and discover the thriving wildlife that blossomed after our extinction in this underwater action/adventure. Encounter monstrous creatures and let curiosity guide you through an inevitable voyage of extinction.

Qasir al-Wasat: International Edition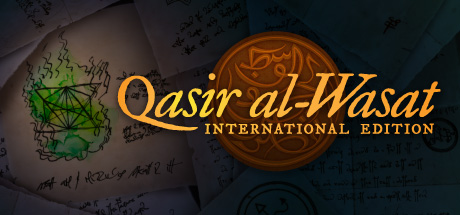 Qasir al-Wasat is a stealth action-adventure set in an enigmatic 12th Century Syrian palace. Play as an invisible and fragile creature summoned from another world to complete an assassination mission inside an enigmatic palace.

A Boy and His Blob

When Blobolonia is threatened by an evil Emperor, the blob comes to Earth looking for help. Instead, he finds a young boy. Help the blob dethrone the evil Emperor that's terrorizing Blobolonia and establish a friendship with the blob that will last a lifetime.
The Deadly Tower of Monsters

Fire up your ray guns, crystal swords, and laser whips, and get ready for thrills and chills! With three incredible movie stars playing out decidedly B-level sci-fi exploits, Dick Starspeed, Scarlet Nova, and Robot will have you ready to jump off the side of the tower—right into adventure!
Resident Evil 0 / biohazard 0 HD REMASTER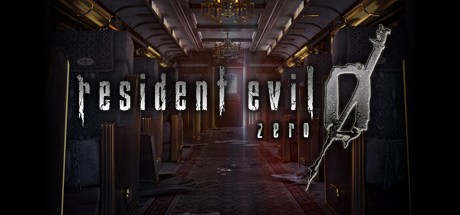 Before the mansion, before the destruction of Raccoon City, there was Resident Evil 0. Now remastered with improved visuals and sounds, as well as the all-new Wesker Mode, there's never been a better time to experience the origins of the Resident Evil story.
No One But You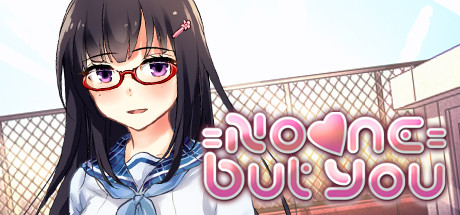 A Visual Novel/Dating Sim about Hideaki who has moved from his small village to a much larger town, Okutama.
Garbage Day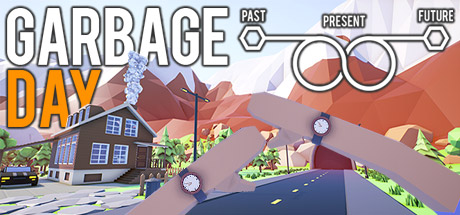 Garbage Day is an open world sandbox game, in which you are stuck in a time loop (meaning you live the same day over and over). In this game you have to explore and interact to find out how to get out of the time loop. You are open to do anything you want, kill innocent people, go to work, watch tv, go to the park, etc.
Jan 20th
Scrap Mechanic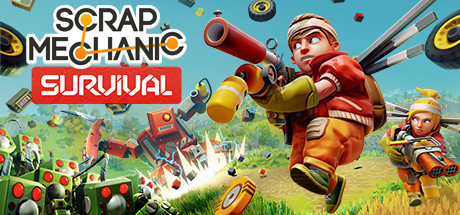 Welcome to the machine-filled creative paradise of Scrap Mechanic, a multiplayer sandbox game with imagination and ingenuity at its core. Create fantastic machines, transforming vehicles or sneaky traps. The possibilities are endless with Scrap Mechanics powerful tools.
Marcus Level

Marcus thought that while his parents were away, he could play his favorite videogame "Gorbar and The Valley of the Seven Light Towers". Unfortunately, he got transported inside the videogame itself !
Homeworld: Deserts of Kharak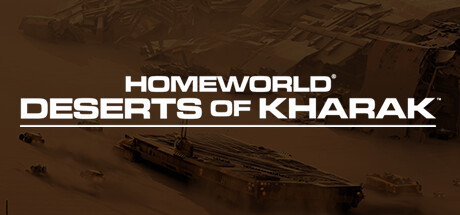 A ground-based RTS prequel to the classic Homeworld games. Assemble your fleet and lead them to victory on the shifting sands of Kharak in this compelling strategy game for PC from Blackbird Interactive.
Crudelis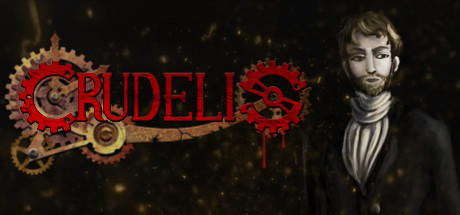 Crudelis is a 60 minutes RPG game, during which every decision has it's meaning. Unfriendly, steampunk world follows your every choice, bringing unsuspected consequences. Will you manage to solve the mystery of your own death?
Six Sides of the World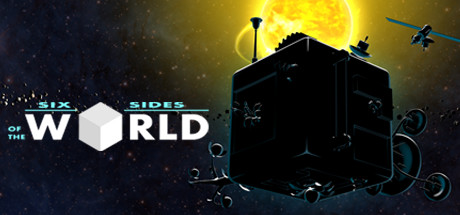 Space: infinite and unexplored, in which there are unlimited possibilities for something to exists. What if some of these possibilities involve cube-shaped planets with intricate puzzles on them?
Sickness

Sickness is a visual novel centering around Suoh Tesla, an amoral high school student whose life is rapidly deteriorating. Following the deaths of his parents, a brief stay in the hospital, and the emergence of his "Sickness", his daily life quickly devolves from carefree school days to a life of crime.
Jan 21st
Crashlands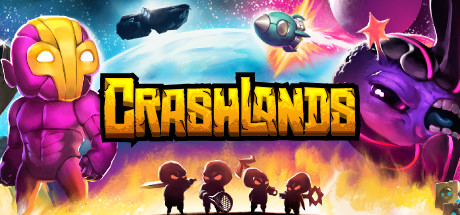 Crashlands is an outlandish story-driven crafting-adventure set in a world of hidden magic and high technology. Tame and milk alien beasts, craft resources into menacing weaponry, befriend the locals, and go toe-to-chin with a world-domineering maniac – all in the name of ON-TIME DELIVERY!
Let's Sing 2016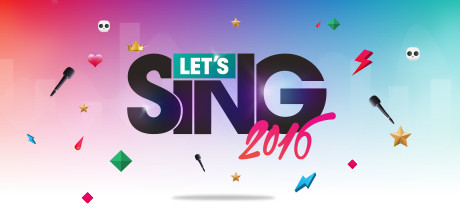 Let's Sing 2016 brings a brand new generation of karaoke to your PC! Whether you're an experienced vocalist or a bathroom crooner, grab a mic and give it all you've got with the 35 available hits, including Bruno Mars, Meghan Trainor, Calvin Harris, Sam Smith, Avicii, Maroon 5, John Legend…
The Rise of Chubtan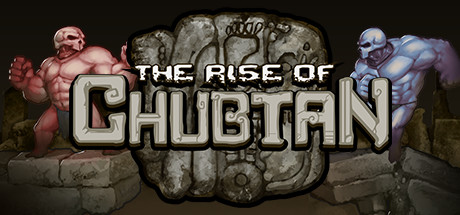 The Rise of the Chubtan is a chaotic and fast paced fighting game with constant looming death for all the players. Knock your enemies into pools of acid, spinning saw blades or even under a speeding train. You play a Mayan god fighting his brother for the souls of mankind.
The Minotaur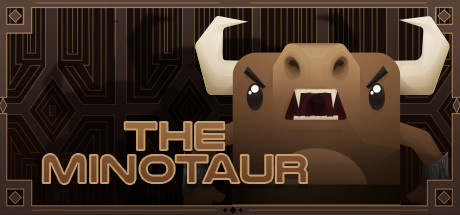 Four humans have been put to test by the Gods of the Ancient Greece, they shall face the minotaurs in the labyrinth. To survive, the must show their wisdom and solve the traps inside the labyrinth, all while avoiding the minotaurs. Their goal is to reach the last room, where the exit will be shown and they can finally be free.
Bloxitivity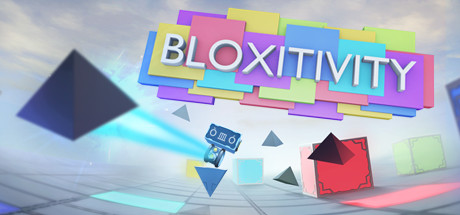 Bloxitivity is a puzzle/platformer with a powerful twist – you get to create the puzzles and then share them with friends and fans using the Steam Workshop or the XML files used by the game! What will you create?
Dinocide

Dinocide is a classic NES inspired old-school single-player platformer in a prehistoric fantasy world. Dinocide tries to capture the drive and fun of that era and recreate it in a modern way!
Jan 22nd
Death by Game Show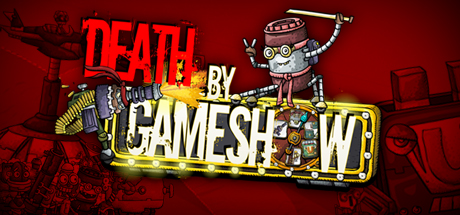 Death by Game Show is a twitch-action and strategy game, a hybrid where reaction and resources are equally important. Inspired by the movie Idiocracy, pop culture, and our skewed sense of humor, this is our twist on frenetic-off-the-wall-strategy.
Bit Blaster XL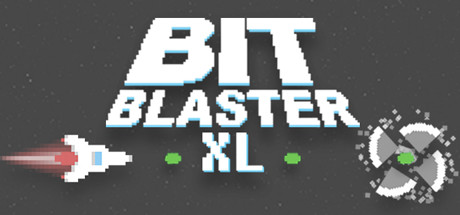 Bit Blaster XL is a retro styled, addictive, and fast paced arcade shoot 'em up!