This Week on Steam 3/7/16 – 3/13/16
Its that time of the week again folks. As always, Steam is keeping the games coming. Please note that Steams release dates are subject to change at anytime, and often do.
Monday – 3/7/16
You must now fight for your survival by any means necessary. You must forage and hunt for food as well as protect yourself from wild animals and possibly other people trapped inside with you. You must find shelter to survive the unforgiving nights. As you do so, you will very likely encroach on the demesne claimed by someone other than you. The animals of the wild have laid claim to this forgotten land. This is now their demesne. You're in their world, now…
Our desire is to combine all the survival aspects of the games you've come to love and incorporate beautiful graphics and a much more realistic survival experience. There are no supernatural elements here. It's you against the things that you would be experiencing in a real survival situation.
It is not the kind of a game that bores you after a couple of days. It's a really challenging and realistic project where you have to survive. You will have to hunt, pass the cold rivers of the Taiga, find friends, live in caves or buildings and constantly fight for your life as you explore the beautiful forested areas and man-made structures found on the map!
The game will not contain zombies, monsters and anything like that. You will find real human beings and animals found in the real world.
You will not find any weapons or items that would not exist in these places and years.
Our game is for those of you who want to experience fishing, hunting, exploring nature, adventuring and surviving in the truest sense of the word. If you want to feel yourself in extreme survival circumstances – this game is for you!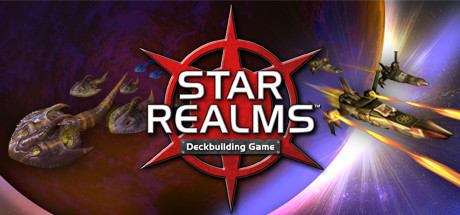 Star Realms is a hugely popular space combat deckbuilding game.
Download and play today to find out why Star Realms is the winner of SXSW 2014 Board Game of the Year, 7 Golden Geek Awards from BoardGameGeek, including Best Mobile Game, and 2 Dice Tower awards!
Star Realms combines addictive deck building game play with exciting Trading Card Game (TCG) style combat!
Designed by Magic the Gathering Hall of Famers Darwin Kastle and Rob Dougherty (of the Ascension Deckbuilding Game), Star Realms provides tons of playability for free, and a one-time upgrade to be able play with your friends and more on any device.
Free Version
•Playable on Mac OS/X and Windows through Steam, also available on iOS and Android.
•Addictive Deckbuilding Game with Player VS Player Combat.
•Tutorial teaches you to play in minutes.
•Stunning visuals.
•Play VS the AI.
•6 mission campaign mode.
Full Game Additional Features
•Play the AI on 3 different difficulty settings.
•9 additional campaign missions.
•Battle friends face to face with Pass and Play.
•Online play with global rankings.
•Challenge a friend online.
•Play against opponents regardless of their operating system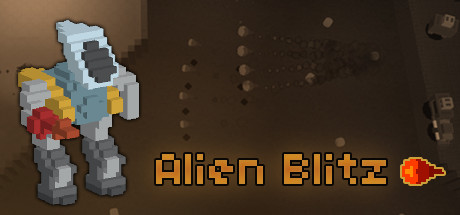 Your island has been invaded by aliens during the night, take your shotgun, and kick them out!
You play a soldier resting on his native island, but it is quickly overrun by monsters from outer space and no outside help is available. You put on your mecha armor, take your shotgun and go to find out what happened at the peril of your life.
Alien Blitz is a 3d action-shooter with lots of bullets, missiles, weapons, maps and monsters.
Action-shooter, 3D top-down view
Lots of bullets, shooting and monsters, "Bullet hell"
3 difficulty settings + 2 new game + modes
37 maps + 4 secret maps + Steam Workshop maps
14 upgradeable weapons (improve accuracy, damage, reload time and bullet speed)
Experience and leveling
Level editor + Steam Workshop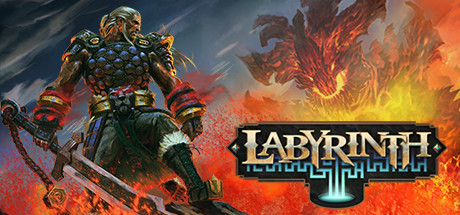 With Labyrinth, embark on a new adventure: Assemble powerful decks of Heroes to invade rival dungeons and engage in epic player vs. player 3D battles–then, use the loot from your conquests to customize your own dungeon and put together a powerful deck of bosses, minions, and traps to defend your riches at all costs.
PvP game which marries CCG & RPG
Your Offense deck forms a party of Heroes to raid a dungeon
Your Defense deck forms a dungeon with Bosses to defend your loot when you are not online
Tactical position and time turn-based action fused with CCG strategy
Boss cards define their own uniquely themed dungeon rooms
Free to Play with hundreds of cards to win, craft, and purchase
Everyone purchasing Labyrinth during Early Access will be granted 10 card packs when the in-game store is added and the game becomes free to play.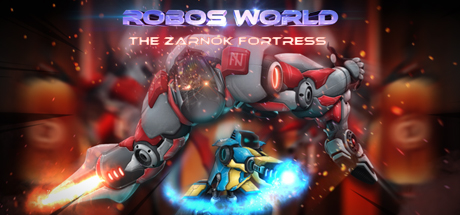 Robo's World: The Zarnok Fortress is a Free Roaming Tactical Action Platformer. Take on the vast, interconnected Fortress, and battle an ever learning foe who seeks to repair each zone you sabotage. Can you master your abilities to put an end to the dark reign of the Zarnok once and for all?
Key Features
Explore a colorful 2D interconnected world with 8 distinct zones, each with a unique set of obstacles, composed of 50+ levels
Hack the ship's systems to cause havoc and take hazards offline
Race against time: When you are faced with a planet ravaging force of evil, managing time is important: use your map, plot your course, sabotage!
Master the alternate paths present in every level to stop the Fortress faster than anyone else!
Navigate the Digital Environment, a game-within-a-game where the clock is stopped, but you're in an extra vulnerable state as you Fast-Travel around the Fortress
Consistent challenge presented by an adaptive AI. Use the Digital Environment to scramble their data bytes Pac-Man style
Face off against six distinct classes of enemy robots each presenting a unique combat challenge from swarming Sentries to the brutal Elites
Sneak past enemies to get the drop on them or be prepared to blast your way through hordes of reinforcements
Uncover the mysterious origin of the Zarnok by accessing Lore Terminals hidden throughout the Fortress!
Rock out to fast paced retro melodies that you'll want to listen to long after the game is over
Play the way you want to with fully customizable controls and 5 different difficulty settings to choose from
Challenge yourself to get all 25 Steam Achievements and experience all new ways to play
Near future. You are a prisoner in a deep underground prison. Your only option is escape, but can you make it and get out? Overcome your fears and solve puzzles all alone.
Features:
– Solitary dungeon atmosphere that will challenge you
– Puzzles and objectives to solve and get through
– Sci-fi environment to explore
– Cinematic feel as you are engulfed in this sci-fi thriller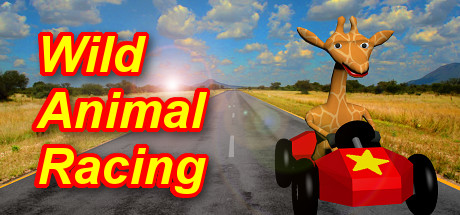 Wild Animal Racing is an exciting go-kart simulation game with a twist. Play as an elephant, a lion, a zebra, a giraffe, a rhino or a hippo! Play against the other animals or against a friend on the same computer with the split-screen mode! Or invite Steam friends in the multiplayer mode!
As the game progresses you will gain access to exclusive animations that may reveal the secret of the strange animal monsters. Where did they come from and where are they going? But not only that you can take control of the animals and race them around the tracks!
Race your car around tracks in Egypt, Paris and Holland in the World Tour!
Drive your car around the coast and around the rim of a volcano in Iceland!
Collect the Diamonds For Extra Speed!
Pick up weapons such as rockets, a sledge hammer, or wheel spikes to knock your opponents off course!
All In Amazing 3d Graphics!
Alphabeats is an action mashup of words and music. Rather than being a rhythm game, it's an evolving word puzzle that moves to the music, at speeds from "tranced out" to "twitch action nightmare."
HOW IT WORKS
1. Choose a song. Letters will fall to the beat.
2. Catch letters to make words, and deposit them to procure points.
3. Concoct bounteous magniloquent lexemes until the end of the song.
THIS SUMPTUOUS AND VELVETY DELUXE EDITION FEATURES…
Twenty tracks – Featuring artists including Disasterpeace and Big Giant Circles.
Custom songs – Listen to tunes in a whole new way. Turn any music file into a visualization to captivate your dexterity and intellect.
Leaderboards – Compete with your friends, or ascend international echelons. Will you go for a high score, or construct a single legendary word?
Amplify your vocabulary – Instantly look up any word you spell, and gain bonuses for spelling words of the day (hand-curated for fun and obscurity).
Three difficulty modes – Enjoy a Zen chillout on Normal mode, or add limited lives to form a lexical bullet hell on Spellfire difficulty.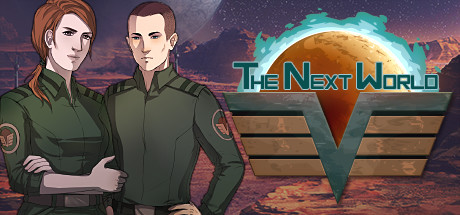 Welcome to The Next World – a strategic visual novel by Illuminated Games, telling the story of a crashed colony ship and its ragged group of survivors, trying to make a new life on the wrong planet.
TNW is a visual novel/strategy hybrid in the vein of The Banner Saga, King of Dragon Pass and Oregon Trail, with an emphasis on planning and decision-making over combat. Keep as many colonists alive as possible by making the tough decisions which will determine how your adventure unfolds. Build colony structures, salvage wreckage, resolve problems with multiple branching outcomes, and manage your colony's dwindling supplies; all while playing through an intense story of political intrigue, sabotage, desperation and survival, by writer Ryan A. Span (FRONTIERS, Mount&Blade, Euclidean).
Robust strategy system – manage your colony on a hostile world & keep your people alive
Fully hand-drawn art in retro-industrial sci-fi style
Two different protagonists to choose from, each with their own quirks and methods
Colourful and memorable cast of NPCs
Dozens of events to help you or challenge you
Hundreds of decisions to make, each with its own consequences
Welcome to Series 3, an in-depth set of video tutorials where you will learn to code an advanced single player FPS system from scratch in Unity 5. If you want to learn how to make a game you've come to the right place.
Tuesday – 3/8/16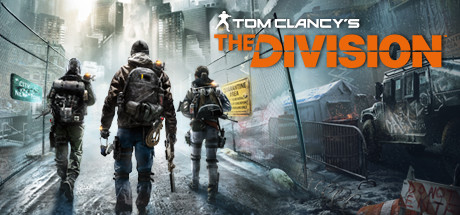 We live in a complex world. The more advanced it gets, the more vulnerable it becomes. We've created a house of cards: remove just one, and everything falls apart.
Black Friday – a devastating pandemic sweeps through New York City, and one by one, basic services fail. In only days, without food or water, society collapses into chaos. The Division, an autonomous unit of tactical agents, is activated. Leading seemingly ordinary lives among us, these agents are trained to operate independently in order to save society.
When society falls, we rise.
Features
TAKE BACK NEW YORK
Welcome to a next-gen experience in a persistent and dynamic open world environment that is built from the ground up for co-op and where exploration and player progression are essential. Teaming up with other Division agents, your mission is to restore order, investigate the source of the virus, and take back New York.
A LIVING, BREATHING WORLD
Enter a universe where time of day and weather conditions impact your gaming experience. Use the environment for strategic advantage to dominate fights and ambush your enemies. Utilize your gas mask to provide protection from the virus, and upgrade it to enter the most highly contaminated areas.
URBAN JUNGLE
New York City is being overrun by hostile groups trying to take advantage of the crisis. Beware of the thugs who roam in packs through the city, preying on the weak. Fight against the Cleaners, who wear hazmat suits and wield flamethrowers, set on cleaning New York from the virus by burning everything and everyone. Engage with the Rikers, a gang of convicts that escaped Rikers Island when the chaos hit, and who are ravaging the city and vying for its control.
GEAR UP AND CUSTOMIZE YOUR AGENT
Harness state-of-the-art technology, both networked and prototype, as a member of The Division. Customize your character and your backpack, your lifeline in mid-crisis New York. Communicate with other agents at all times with your smartwatch. Loot fallen enemies and customize and level up your weapons, gear, and skills.
CUTTING-EDGE TECH
Choose and upgrade your skills, and synergize with your teammates to increase your chances of winning in combat. Switch your skills such as the seeker mine that finds your enemy and explodes; the turret that triggers high-octane and efficient diversion; or the pulse that gives you a tactical read on your environment. Use the ECHO tech, a data collection tool that renders moments frozen in time, to learn valuable information about your immediate environment and find hidden loot, and help uncover the truth behind the pandemic.
SEAMLESS MULTIPLAYER: THE DARK ZONE
Enter the Dark Zone, a walled-off quarantine zone in the middle of Manhattan where the most valuable loot was left behind when the military evacuated. It's also the most dangerous area in the game, where fear, betrayal, and tension are high. Team up with other players to take down your enemies and extract legendary loot via helicopter. It's your choice to collaborate with other agents, or attack them and steal their loot.
SNOWDROP™ ENGINE
Powered by the fully next-gen Snowdrop engine, Tom Clancy's The Division™ sets a new bar in video game realism and open world rendering. Experience a chaotic and devastated New York like you've never seen before.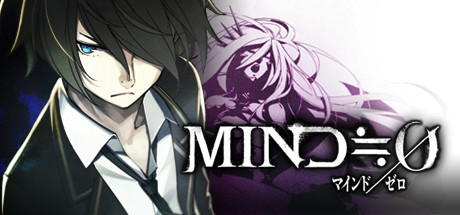 Mind Zero is an action-packed dungeon-crawler RPG. Play as Kei, a high school student whose life turns upside down when he forms a contract with a "MIND," a weapon/being with deadly powers. With the government and other forces trailing him and his friends, Kei will need to discover the secret behind "MIND." Will these newfound powers help him or ultimately be his doom?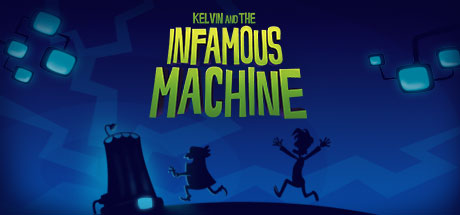 Kelvin and the Infamous Machine is a hilarious point-and-click adventure in which you stumble irresponsibly through history to help legendary geniuses complete their masterworks!
Kelvin is the well-meaning research assistant of Dr. Edwin Lupin, an outstanding but tacky physicist who goes completely nuts when his life's work, a shower-shaped time machine, is ridiculed by the scientific community. Bent on leaving his mark, Lupin launches himself into the past to prevent history's greatest geniuses from completing their defining works, so HE can complete them instead.
Now the very fabric of time is beginning to unravel, and it's up to Kelvin and his fellow research assistant Lise to repair it. Point and click your way through three wacky, gorgeously drawn chapters to help Ludwig van Beethoven, Isaac Newton, and Leonardo da Vinci achieve their destined greatness!
Features:
Classic point-and-click gameplay, featuring both pointing and clicking.
Beautiful hand-drawn 2D environments.
A huge variety of wacky puzzles that increase in difficulty as you go.
56 quirky, fully animated characters
Over 1000 lines of written dialog.
Original soundtrack with 12 unique tracks.
And of course, the unique opportunity to annoy three of the greatest minds in history and save the universe!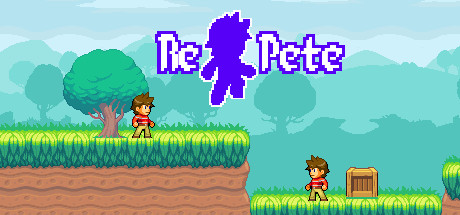 RePete is a pixel art puzzle platformer about time travel and self-cooperation. You play as Pete, a special guy that can loop back in time to help his past self solve problems, collect gems, and reach new heights. RePete features four worlds, each introducing new gameplay elements, with over 60 challenging levels to test your ability to work with yourself.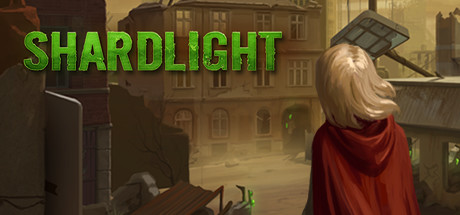 The world ended on the day the bombs fell. Since then, it's always been like this: disease, hunger, death. The ruling Aristocrats — a faceless oligarchy that controls all resources — have unchallenged authority. There's never enough food, water, or vaccine to go around. The rich receive regular doses of vaccinations in exchange for their unconditional government support. The poor live in fear, superstition, and squalor until they die.
Amy Wellard, a young woman reluctantly working for the government to qualify for the vaccine lottery, believes there's a cure — and she's going to find it. Even if it costs her her life.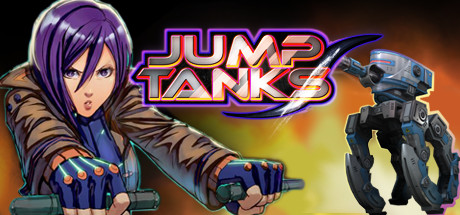 Humanity is in a precarious state. Radical factions squabble over scarce resources, and the best way to earn a day's rations is to own an armored jumping tank. Luckily, you have three.
Jump Tanks is a online multiplayer combat shooter where it's us-versus-them until the battlefield is littered with broken machines. Prepare for explosive, frenetic matches where you'll dodge rockets and pounce from rooftops through storms of bullets.
Build your Battalion
Customize three different tanks to take into battle. Don't like your gun? Pick a new one. Need another jump to get the drop on the enemy? Swap in different legs. Millions of custom tank builds await you.
Each Battle is Personal
Coordinating with your teammates is crucial to gain an edge over your opponents. Stick close to your ally to earn a special buff. Avoid your rival, who has an advantage over you.
The future may look grim, but with you behind the controls and your team by your side, there is hope. See you on the battlefield!
Additional Features:
8 Pilots and 64 parts – More to come
5 Dynamic Arenas – Time of day, enemy locations, short cuts and hazards change each match
Hunter Game Mode – Seek and destroy your enemy's Hunter while protecting your own
All future Arenas and Game Modes will always be free!
Wednesday 3/9/16
Casey Powell Lacrosse 16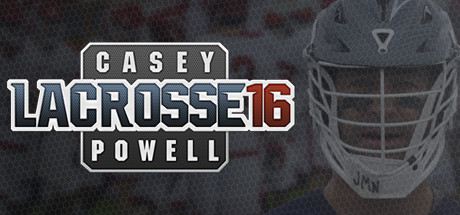 Casey Powell Lacrosse 16 combines the player movement and passing of basketball with the stick skills, shooting, and hitting of hockey to create a high scoring, action-packed game of lacrosse.
Game Features:
Quick Game – Short on time? Pick up the controller and play the fastest game on two feet from the comfort of your living room! Lacrosse 16 features hundreds of custom teams and thousands of unique players!
Coach Career and Be The Player Mode – Start as a youth, star, or coach and work your way from college into the pros!
Online Multiplayer – Nothing is more rewarding than playing online versus friends and competitors. Our engine is built from the ground up with online gaming in the forefront. Quickly pick up the game for competitive ranked play or run a top-tier franchise with your friends through online tournament. Earn badges and experience the rise to the top of the leaderboards.
Character Creation – Create teams, players, coaches, and referees in the Lacrosse Academy and share them with the world. The Lacrosse Academy opens up endless customization options from the player's height, weight, skin and physique to facial features and hairstyle. Equipment selection allows for customizations of helmets, jerseys, elbow pads, gloves, stick handles, stick heads, war paint, socks and shoes.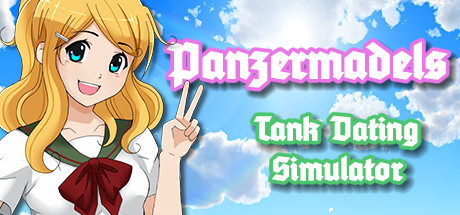 STORY
Erwin Lemmor just got transferred to a prestigious military academy to study Armored Warfare. But when he arrives, Erwin realizes it's not Tank School, but "Tank School" for World War II Tanks. Who happen to look just like Japanese School Girls…!
Instead of studying military history and doctrine, he's in "Basic Artillery Computations for Fire Support 101", and "Radio Operations 214". Will he win the heart of the tank-girls, or end up as cannon fodder? Only you can decide in, "Panzermadels: Tank Dating Simulator".
DETAILS
Panzermadels is made by 'DEVGRU-P' a small team of American developers in the style of a traditional Japanese Visual Novel. Unabashedly goofy, the game takes every trope you know from visual novels, and puts a distinctly Tank-Related twist on them! With six different romance plot-lines and a multiple of endings based on your choices, Panzermadels will keep you entertained for a number of playthroughs!
FEATURES
Join the Army.
See the

World

Darkest Depths of Your Frail Existence.
Meet Fun and Interesting

People

Tanks.
Date Them.
Also There's a Beach Episode.
Love is Blind: Mutants is a stealth game that relies on the character's mutant powers in order to overcome obstacles such as guards and blocked pathways. The game utilises a low-poly, high-contrast aesthetic akin to early PSX games, for that genuine 'no frills' nostalgic gaming experience of yesteryear.
Thursday – 3/10/16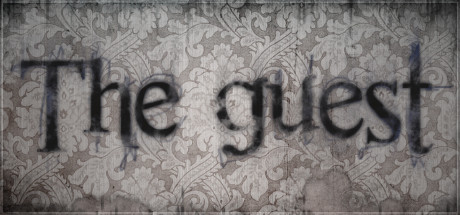 "The Guest" is a gloomy adventure full of enigmas where the exploration of your surroundings comes to prominence; puzzles, secrets and riddles will help you discover who has locked you in this somber hotel room and most importantly, why.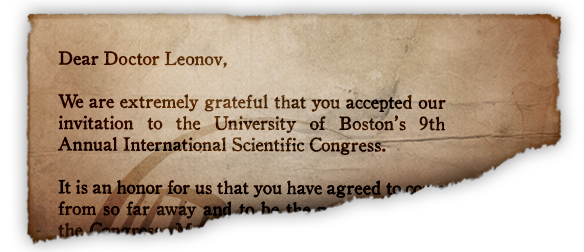 KEY FEATURES:
Immersive storytelling.
The mood and the feel of the game, and the mysterious background of the Doctor Evgueni Leonov makes the game a unique experience, travelling through the character story and discovering unexpected places that will make you wonder what's going on there. The sci-fi story behind those enigmatic walls makes it even powerful and encouraging for the player to feel things through the gameplay experience.
Environment.
Set in an unkempt build, in the 80's, 'The Guest' confronts us a dark and mysterious environment, creating a unique bond between the player and the atmosphere.
Gameplay experience.
Combinig mechanics from the classic great adventures with puzzles and narrative the player will get deeper and deeper into the plot.There will be events where we will control our character in a critical mental state, breaking the games rhythm and looking for new experiences.A quality soundtrack with a calm but hair-raising rhythm will provide endless mystery and suspense.

This can be done thanks to these features:

Free to roam and explore our surroundings, accessing every corner of the room.
Different puzzles and enigmas to solve, each one of them with its own personality and complexity.
Unique events inside the storyline which will increase our immersion in the game.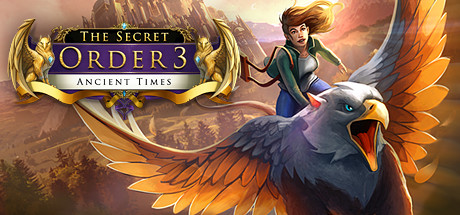 Travel back in time to find the mythical Kingdom of Aeronhart. Prevent the chaotic artifacts from killing your father… and destroying the universe itself!
The Secret Order 3: Ancient Times continues the thrilling, story-driven series with a new, suspenseful narrative that successfully blends the fantasy and detective noir genres.
Players take control of Sarah Pennington, daughter of the Master of the Order of the Griffins, must once more face the dangerous power of the artifacts that she reclaimed during the events of the last game.
The scepter and mask have become unstable, threatening the life of Sarah's father and the safety of the entire world. The only way to prevent the very fabric of reality from unraveling is for Sarah to travel back in time to the mythical realm of Aeronhart, to find one King Amadon, who ordered the creation of the artifacts. Amadon may be the only one who knows how to destroy these chaotic objects. Sarah must once again embark on an epic quest aboard the Royal Griffin, exploring breathtaking locations from ancient times, solving difficult riddles, facing adversaries, and discovering the deepest secrets of the of the Order along the way.
Will the young disciple prove herself up to the task? Will she manage to solve the puzzles, distinguish enemies from allies, and reach the heart of the ancient kingdom?
Can Sarah stop the artifacts before they kill her father?

Features
Embark on a grand journey against all odds to save your father!
60 minigames and hidden object puzzles waiting to be solved!
Explore 57 stunning locations!
Unlock all 27 challenging achievements!
Continue the story in an extra adventure!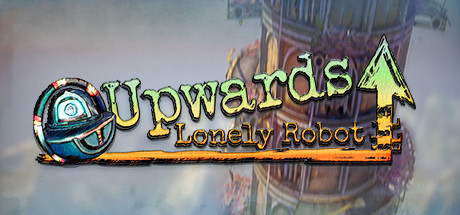 The vertical trial game that you've been waiting for! Who needs to go horizontal when you can go vertical?
Addictive and challenging puzzle platformer gameplay, a challenge for all gamers
Tons of levels to master
Online and local split-screen multiplayer with leaderboards for infinite mode – challenge your friends to get the highest scores and quickest times!
A mysterious and heart-wrenching story with a twist at the end for you to unravel as you progress through each level


In Upwards, Lonely Robot, you are the eponymous android tasked with ascending a series of towers in the search for your creators. Each tower climbed unlocks a little more behind the mystery – with plenty of finger-twisting jumps and vicious enemies to overcome along the way. Not only that, but players must complete each level with an increasingly-challenging countdown timer putting them under even more pressure.
Caravanserail is an arcade-ish trading game. Buy, set a price, and sell. It sounds simple but it'll take you some skill to set the right price according to the market tendencies…
Inspired by the trading mechanic of some of my favorite strategy games like Pirates! and by caravanserais (trading posts in the desert where people used to buy products from caravans) I tried to recreate the feeling of trading in the old times : you have to let caravans pass, remember the prices, and deduce the market tendencies by yourself.
Moon Hunters is a 1 to 4 player co-operative action personality test RPG in a rich, ancient world that's different every time you play. Build your mythology as every action and choice contributes to how you're remembered, as a constellation in the night sky.
Play the little story from different angles to uncover new sides to characters, conflicts, and side-stories. Try out all 4 player hometowns and 6 player character classes, each with their own abilities and randomly available upgrades.
On your search for the missing Moon goddess, you will travel the world with your fellow Hunters and become a living legend for your deeds. How will you be remembered by your tribe in generations to come?
Deathsmiles is CAVE's bullet-hell shoot-'em-up where you take the role of one of five Angels to defend the magical land of Gilverado from an invasion by Hell itself! Team up with a friend, choose an angel, and eradicate this devilish assault across six different game modes!
Deathsmiles's developer, CAVE Co., Ltd., is the powerhouse behind revered bullet-hell shooters such as Mushihimesama, DoDonPachi, Espgaluda, and many more!
Horizontally scrolling bullet-hell madness across six different game modes including Mega Black Label mode.
Spooky good fun! Battle ghosts, demons, man-eating plants, and even giant cattle in this gothic horror-themed adventure.
Five playable angels to choose from, each with her own faithful familiar.
Supports two-player local cooperative play. Banish the forces of Hell together!
Reap what you sow with the challenging and powerful Counter system.
Freely choose your path and difficulty with nonlinear progression between a variety of macabre stages.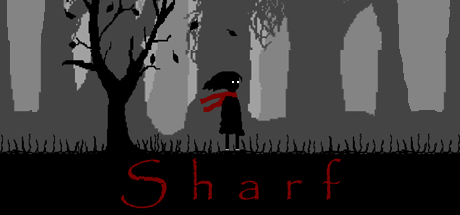 It's a small psychological visual story, which everyone will understand differently…
Explore the small, atmospheric world of this game.
This forest is very quiet.
There are no monsters, there's only a little girl named Christina and your thoughts…
I want you to understand what I'm trying to tell for players.
Just play Sharf…
I can only say that in my life happened a very bad event that prompted me to create this little story
Play time about 10 minutes.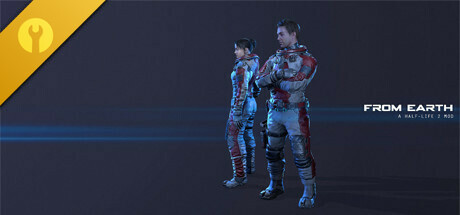 "From Earth" takes place close to the year 3,000 when one woman and one man, Zenaida and Anthony, are sent to a remote alien planet. After fifty years in cold sleep, they find themselves on a recently industrialised world being hunted by an alien government. They have only their wits, athleticism and the remains of their equipment to keep them alive.
In this first person singleplayer experience, the player takes control of Zenaida Liu upon arriving on the planet. From Earth's gameplay is very much about your relationship to this world and its technology, requiring you to figure out how it all works and encouraging cooperation with the local population. Nothing about the alien technology is explained to players. It's about experimentation and learning what's what and how things on this planet work. The player has to make a choice of fighting the alien government that is after her, or finding a way to communicate with the alien population.
Trigger warning for violence and gore.
Friday – 3/11/16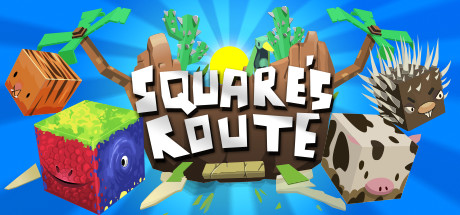 Square's Route is the addictive new game of path finding and weed whacking. Solve puzzles to move around each level and match colours to mash the mutant plant life into the dirt! Avoid the local wildlife, or splat a fire bug to trigger waves of destruction that can clear your path.
Run roughshod over four different environments and 100 fiendish levels. Will you run out of moves before the last weed has been mooshed, or can you trample your way to victory?
Key Features
● Over 100 levels of weed whacking, puzzle solving fun!
● Four different environments
● Lots of replayability – can you perfect every level?
20% Launch Week Discount! Price reduced to $11.99 USD for launch week.
A rebellion has taken place at a remote military base on Mars. The facility specialized in the research and development of autonomous weaponized robots. The most advanced robots were able to seize control of the entire base. All military and civilian personnel are presumed killed in action. Your mission is to retake the base by force. You must eliminate the leaders of the rebel army and destroy anything that stands in your way.
Features
• Ares Omega is a top-down rogue-lite shooter.
• Procedurally generated levels means that no run will ever be the same.
• Progress your character and learn 45 different skills across 3 different skill trees.
• Find and unlock over 50 different weapons.
• At the beginning of each run you can equip your character with new gear that is bought with credits acquired during previous runs.
• The game culminates in 4 epic boss battles against Enyo, Deimos, Phobos, and the final boss Ares Omega.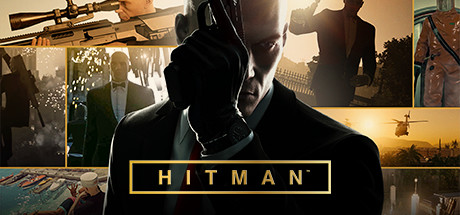 The Full Experience gives you everything in HITMAN. You will have access to all locations, all live content, Contracts Mode and additional game updates.
Upon release players have access to the Intro Pack content – Prologue Mission, the Paris Sanguine Fashion Show, full access to Contracts Mode, Escalation Mode, elusive targets and other live content.
Remaining content will be available as six releases periodically throughout 2016, starting April 2016. As Agent 47, you will perform contract hits on high-profile targets in exotic locations around the world.
Future locations – in April visit Sapienza, Italy and track down a scientist residing in the sunny coastal town. In May, the hustle and bustle of Marrakesh, Morocco. And as the story expands you will travel to Thailand and the USA before concluding in Japan later in 2016.
It is the height of the Cold War, a time of global uncertainty and civil unrest. You are Agent Alekhine, a highly skilled Russian assassin, driven by a moral compass that leads you headfirst into a covert operation unsanctioned by the country you previously served.
Working alongside American CIA agents, your mission is clear – though how you accomplish it is anything but – as the tension of a nuclear standoff grows with each passing minute. Enemies and allies blur; truth is as nebulous as your identity. In a world where one wrong move could be the end of you, navigating a new direction comes at a price.
Travel through dimensions
Years Ago, Magic Has Disappeared. The prominent company Magitech recently claimed that they might have found a solution to restore it, and you are that solution.
Defend yourself with the spells Magitech gave you, and evolve them until you are unstoppable. But you never know if you'll become a sneaky and powerful wizard or a fast and violent puncher. Will you be able to adapt to the many choices the game makes for you ?
Mysterious Castle is a classical room escape game full of locked chests, hidden doors and mind boggling puzzles.
This is a story of a thief who breaks into an old castle just to steal some jewels and gold. Soon he realizes there's more than just stones and bricks to this castle when he meets the cloaked monk! And so the mystery unfolds. Explore the dark castle and its mystery-filled rooms. Solve exciting puzzles and uncover the mystery of this Mysterious Castle. What will you find at the end… Gold? Loot? Magic? Or something even more enchanted?
The mystery conquest is nicely built within the entire plot and backed by an awesome gameplay experience in 3D. The game is consisted of interesting levels with increasing difficulty as the user clears each level. With some breathtaking UI and sound effects, Mysterious Castle is worth playing.
Explore the castle rooms and challenge yourself in this addictive puzzle game.
The authority in WWE video games returns with WWE 2K16! The newest addition to the flagship WWE video game franchise will deliver fun, authentic and hard-hitting action, including returning fan-favorite features and game modes, new innovations and more! Play as the greatest WWE Superstars, Divas and Legends of all time. Includes all DLC content!