Savage Resurrection -The rebirth of the classic action FPS/ RTS hybrid is here! Experience fast-paced combat and cunning strategic gameplay in glorious Unreal 4 environments. Engage in epic 12v12 front-line combat, or take Command to outplay and outmaneuver your team's way to victory.
Savage is a multiplayer-only game with a competitive focus. Combat includes both melee and shooter aspects, and should challenge even seasoned gamers. Servers are currently located in the US and EU, with more planned.
Vid Source - SavRez YouTube
Secure strategic resources and positions
Craft and expand your team's buildings and structures
Research and acquire new weapons and items, to gain the upper hand in combat
Crush your opponents with mighty siege weapons, sneaky sabotage, or by strangling their economy
At Early Access launch the game has the following features:
Complete Savage 1 gameplay – the game is fully playable
12v12 Casual matches, including quick-match
7v7 Competitive matches
Stats and Leaderboards
Cosmetic Items + Steam Drops
4 Maps
Most likely occasional hilarious and/or frustrating bugs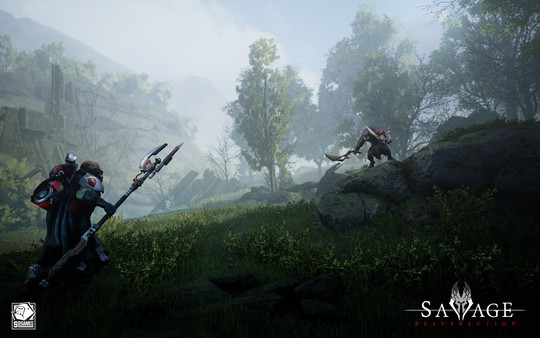 During Early Access we plan to:
Work with the community to improve and expand our core gameplay*
Enable competitive rating and ranking
Add Bots! You can sharpen your skills in practice matches, or they can fill missing player or commander slots in Casual matches
Expand our Map offerings
Create new, fun, game modes
Create new features, as requested by the community
Polish and tweak art and interfaces
Create desirable cosmetic items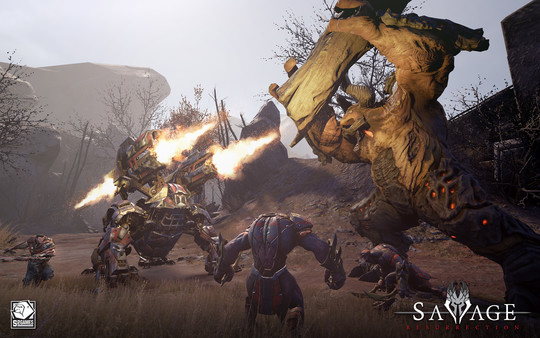 *We decided the best way to create the optimal modern Savage experience was to take Savage 1 as our starting point, then continue developing the game in concert with our community through the Early Access program and beyond.
Our continuing development is funded largely by cosmetic item purchases: there is no persistent power progression system, there are no paid upgrades or boosts. This is a competitive game: there will be no Pay2Win.
Early Access Bonus
Bonus includes:
4 old-school weapon skins
Account icon flair
Taunt, and taunt image
1 cosmetic crate key
Digital Deluxe Edition
Exclusive bonuses include:
3 gold weapon skins
3 cosmetic crate keys
Unique in-game vanity effect
Soundtrack
Account icon flair
Taunt, and Taunt Image