RollerCoaster Tycoon World™ is the newest installment in the legendary RCT franchise. This next-generation theme park simulation and building game includes fan-favorite features and incredible new advancements such as stunning 3D environments full of roller coaster thrills, exciting flat rides, eager guests, user-generated content, robust social features, and more – all in one massively fun game!
Vid Source - BANDAI NAMCO Entertainment Europe
FEATURES – Everything you can expect in RollerCoaster Tycoon World™
Powerful Building Tools:
Freeform Object Placement: Control and place every single in-game object anywhere on the map at any angle. For our more casual users we are also providing 'snap-to' and 'brush' placement functionality to make this enhancement easy to use.
Curved Paths: Select your unique type of path from a variety of widths, styles, and shapes. You can make them straight or, for the first time in the franchise, curve them at almost any angle!
Innovative 3D Track Editor: Create the coolest and wildest coasters imaginable with our best track editor ever! For the first time, using our spline based editor, tracks can be fully manipulated in 3D allowing you to create any shape you can dream up.
Fully Deformable Terrain with Water: Build amazing rides and change your park's landscape in full 3D with completely deformable terrain and water.
Expansive Selection of In-Game Objects: Entertain your park guests with many different types of coasters and rides, all in eye-popping next generation resolution. Choose from premade rides and coasters to scenery and shops.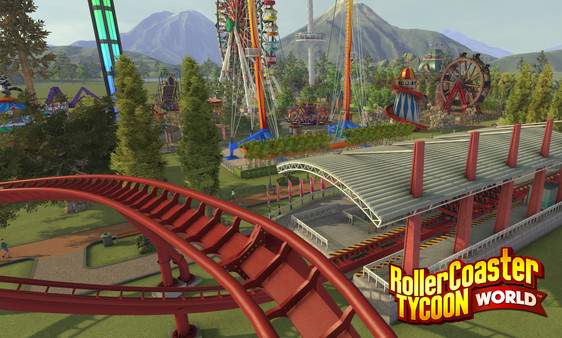 Expansive Customization Support:
UGC Tools: For the first time, you will be able to create items like your own scenery and peeps, in any 3D editing program that works with Unity, and import it into the game for everyone to use!
Multiple Maps and Themes: Choose from different environments and theme options to make each map unique.