Vision of Aurora Borealis
Vision of Aurora Borealis is a visual novel about a young photographer who travels to Iceland in search of the northern lights. He is angry at himself for being so unskilled in this art, but then he meets a mysterious, hostile young girl who changes his outlook on life and aspirations. What did they do? What kind of person is she? Join them in an adventure on the barren lands filled with myths, nature, and love.
https://www.youtube.com/watch?v=l9pCl4QRr-8
Vid Source - TheGuardianLegend
The full game includes:
+20 beautiful CGs and natural landscapes
Delightful main story
Original, soothing music
Coming:
Side Story
Language Support in Chinese, Japanese
What the developers have to say:
Why Early Access?
"The main story of Vision of Aurora Borealis is complete but we want to make small changes to the story after listening to the feedback by players."
Approximately how long will this game be in Early Access?
"1 – 2 months. This game will be finished before the end of summer."
How is the full version planned to differ from the Early Access version?
"There will be more CGs, added functionality like art and music gallery, and also support for other languages."
What is the current state of the Early Access version?
"The main story of the game is complete, but there are 1-2 CGs missing towards the end. There is no music and art gallery now. Some parts of the story may not flow so well but we will improve it eventually with player feedback."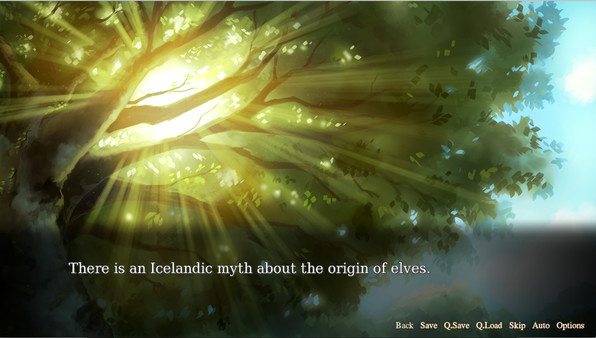 Will the game be priced differently during and after Early Access?
"No, the price will be the same."
How are you planning on involving the Community in your development process?
"Feel free to write any comments or email us. We will listen to your concerns and suggestions and try to include them in the final release."