After having completed several trips around the world (some of them in less than 80 days), I came to the realization that Inkle's interactive fiction game "80 Days" had the potential to give a step forward for printed media that hasn't been seen in quite some time. Without becoming aware of it, I was actually playing an interactive book, reading through its pages and letting my imagination act as the creator of worlds. Every action I took, every decision I made, was characterized by merely being a text prompt that I clicked on; yet my mind created the possibility of exploration and adventure that brought each passage that I read.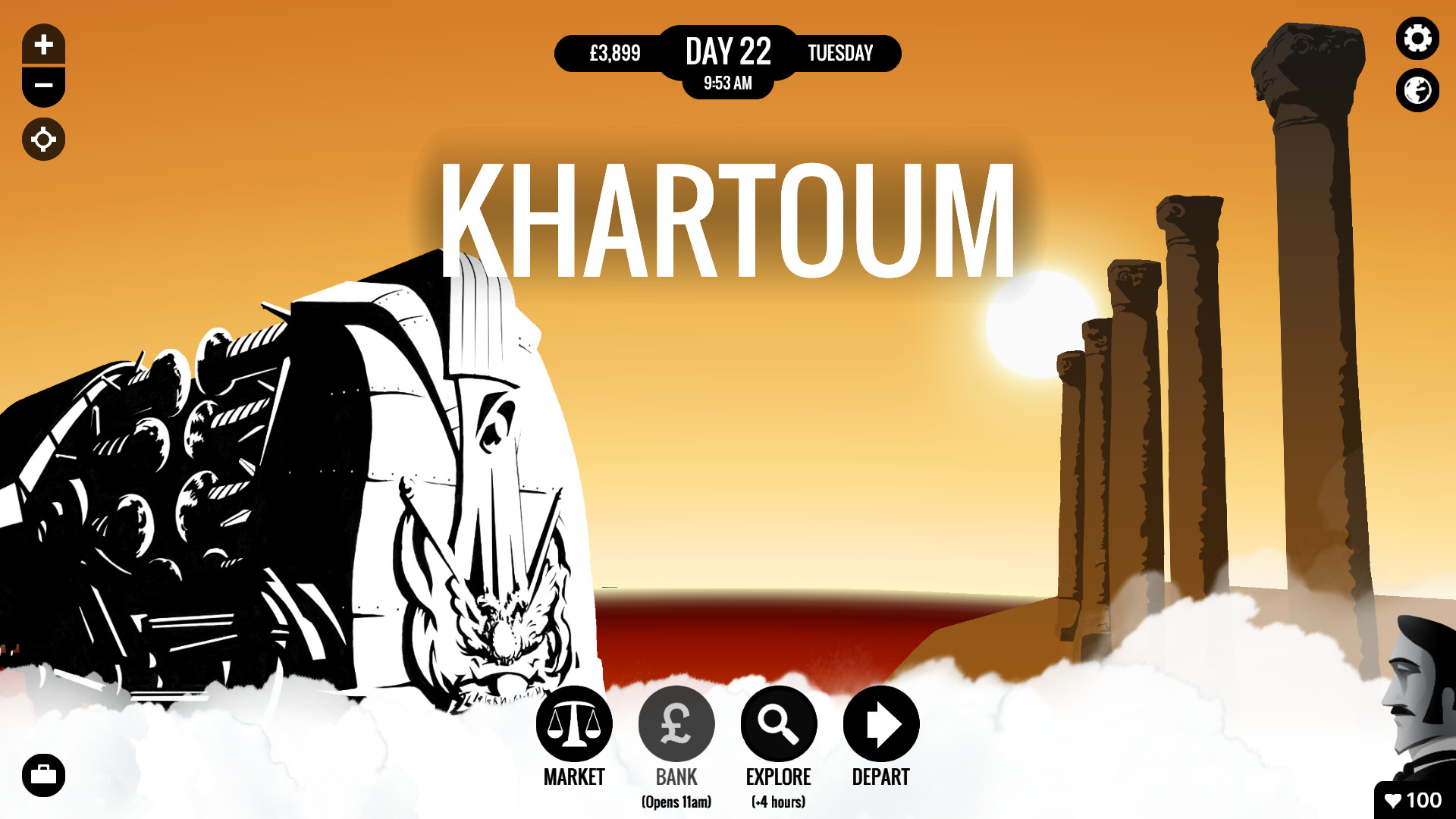 Even though loosely based on Jules Verne's novel "Around the World in 80 Days", the opportunity for future creations based solely on classics from Verne or other authors remains, where players can experience (and read) the adventure whilst navigating through different storylines. And with over 750,000 words of textual content to navigate through, replayability is extremely high, with branching and hidden storylines that gamers can follow as they wish. Even when taking the same routes to my final destination, each playthrough had a distinctive differentiator, as I found unique characters and situations that made me want to take the journey once more, even if only to find a little bit more about the steampunk reality created by the team of artists, writers and directors.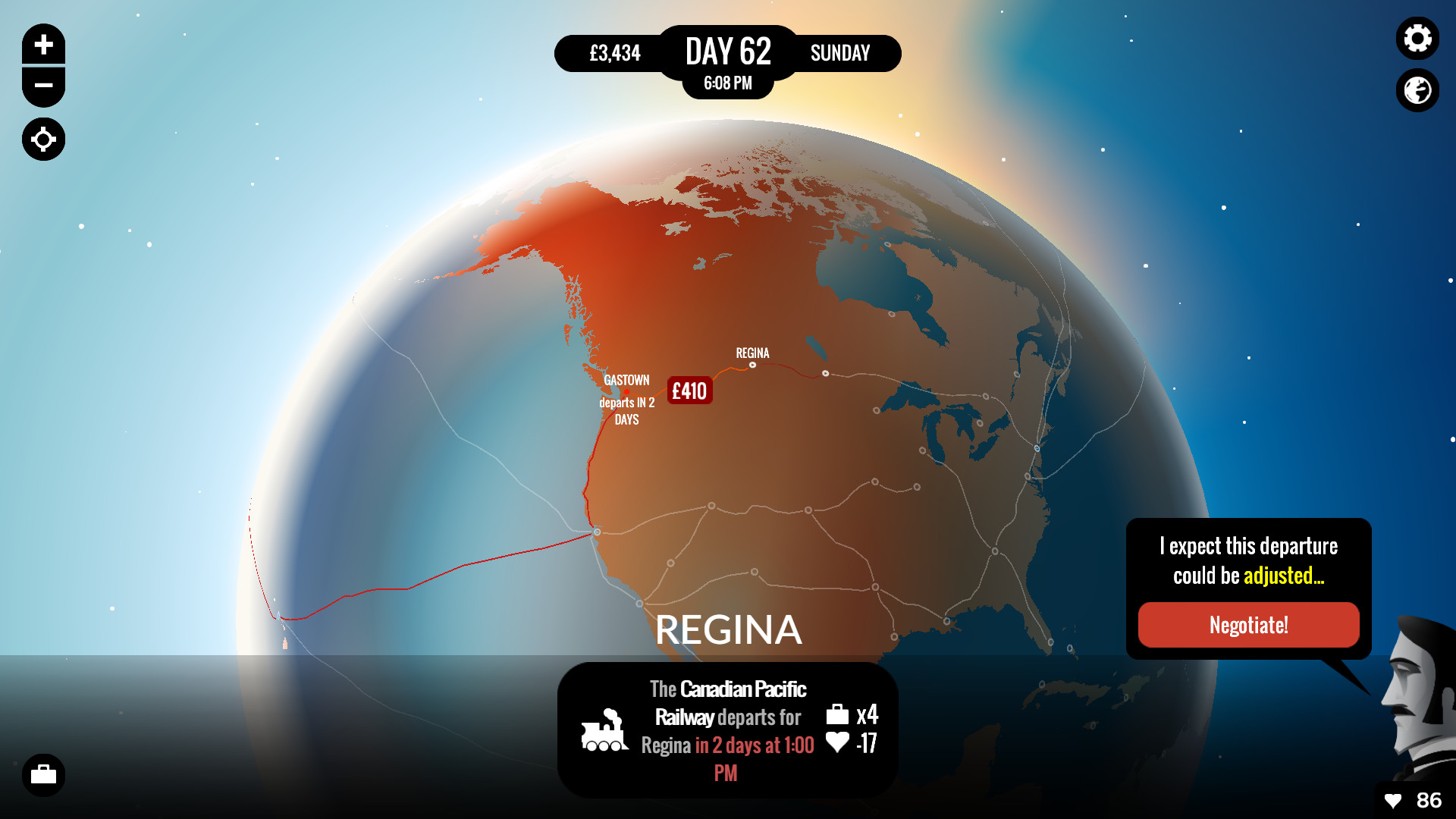 For a game so simple and static, the sound and artwork became an important facilitator in immersing me in the experience that is provided by 80 Days, and the textual prompts that came along where sufficiently engrossing to keep me entertained throughout the various journeys. The addition of a lean management system means that players must manage finances, health, time, and trade while choosing the route they think is the best or fastest around the world; and with tons of Easter eggs and random acts that play out, they must act quickly and modify plans accordingly, making what could've been a linear journey pleasantly entertaining.
Sadly, there are some problems with the interface, as it not always gives you the necessary information to take quick actions despite time being of the utmost importance. Thus, players will several times be left waiting for the next train or airship only because the interface impeded them to take quick action. Even so, it is such an entertaining spurt of adventure that engaged gamers will be wanting to return to this accessible title many times over.