Transmissions : Element 120
Vid Source - Transmissions Element 120
Transmissions : Element 120 is a short single player experience set in the Half-Life Universe featuring a unique gravity defying weapon that allows you to jump buildings and sustain large falls. The story takes place at a mysterious date & location. Where are you? Why have you been sent?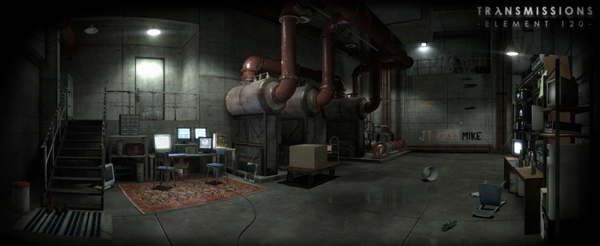 To help bring the Source Engine up to date several new features are included:
Enhanced dynamic lighting
Integrated Source Shader Editor 0.5 for enhanced post processing & lighting
Improved support for complex physics structures
Support for super massive physics objects
Improved AI and situational awareness on multiple AI types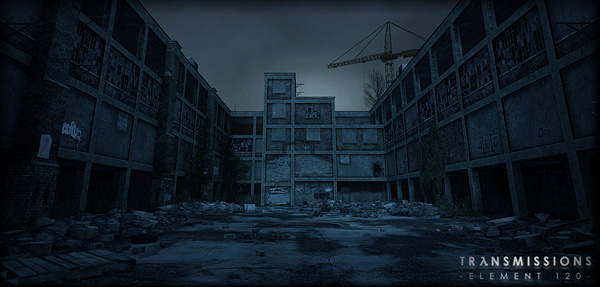 Reviews
"When Transmissions ended, I cringed. I wanted more so, so badly."
Kotaku
"A new mod called Transmissions: Element 120 was recently released, showing what a single developer can do with two years and a whole lot of dedication."
Game Informer
"Transmissions actually contains some very creative and engaging sequences, reminiscent of the action, drama, and even horror that originally drew us all to the world of Half-Life."
IGN
Launch Notes From The Creator
Hello everyone,
I'm the creator of Transmissions: Element 120 here to announce the free Steam version available now. I want to apologize for the long delay. I had several major life events come up between now and the mod release, the biggest of which was a move across the country to accept a new job.
I ending up joining a team with people who helped create many of my favorite games over the last 20 years such as Thief, Deus Ex, Command & Conquer, Half-Life, Portal, Left 4 Dead, Halo, and more. We are a team inside Amazon Game Studios. I'm super excited to be a part of this team and AGS as a whole. We're cooking up some special games and I can wait until we can share more with you all.
So… what's new with TE120? You can see the full list here. In short, I got some help and now there's new music, linux support, achievements, small story & puzzle updates, and lots of polish. The biggest thing is you can install the game now by simply clicking install on this page.
After the mod version was released I had several people reach out to me offering to donate. Well currently one of my best friends is fighting a very rare form of cancer called sarcoma. He's been fortunate with great insurance & support but it's given me a new perspective for those suffering from cancer. There's so many people out there without the resources or support they need to fight cancer so if you feel the desire to donate I'd like to ask you all to donate here instead[www.youcaring.com].
All money donated there goes directly to the Carebox program[careboxprogram.org]. It's a unique group that works with cancer patients to identify their needs, help drive donations, then they directly deliver supplies to those patients. If together we can make a difference to help the life of just one person then I'll be completely happy with the time I spent on this project. Thanks everyone & hope you enjoy the game!